DocTools ExtractData - a free add-in for Word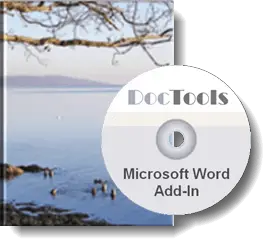 DocTools ExtractData is an add-in for Microsoft Word that is provided free of charge.
The add-in works with Microsoft Word 2007, 2010, 2013, 2016 on PC.
The add-in lets you easily extract the following types of data from the active document to a new document:

acronyms

bookmarks

tracked changes

comments
The extracted data, incl. additional metadata, will be listed in a table for easy overview.
DocTools ExtractData adds a set of tools to a custom tab, DocTools, in the Ribbon. The tools can be accessed from the group Extract Data in the DocTools tab. The DocTools tab may also contain tools from other add-ins provided by DocTools.
The result of extracting acronyms, tracked changes and comments are slightly improved versions of the results you get by using the free macros available on this website. The functionality for extracting bookmarks is available in the add-in only.
How to get the DocTools ExtractData add-in for free
Click the link below to learn more about DocTools ExtractData. You can download the add-in for free.

Go to the DocTools ExtractData add-in on wordaddins.com
Add-in for generating list of acronyms and abbreviations, incl. definitions
The functionality for extracting acronyms included in the DocTools ExtractData add-in finds and extracts acronyms consisting of 3 or more letters. It does not extract any definitions. If you are working with large documents with many abbreviations and acronyms you should have a look at the Acronyms Master add-in. I was actually working on an advanced add-in for extracting acronyms including their definitions when I found Acronyms Master developed by Alexander Becker. After having tested Acronyms Master I decided to refer to that add-in instead - it is easy to use, affordable and includes all the functionality you need.
You can try out Acronyms Master for free.